Tree Week 2022
Our 5th annual Tree Week in 2022 was a week-long celebration of the trees and greenspaces around us! Through a series of nature and tree-themed events, Tree Week strives to foster a deeper appreciation and understanding for the important roles nature and trees have in improving our quality of life. Tree Week 2022 helped us join together to appreciate and support our trees so that they may continue to provide these important benefits for us. Learning to properly care for a tree, planting new trees, and even learning to name trees are all things that we can do to support the trees where we live. 
 
Tree Week
Scroll down on this page to view the full schedule of events from 2022 or click below to visit the Tree Week 2023 page. We hope to see you October 6-15th for Tree Week 2023!
Tree Week 2023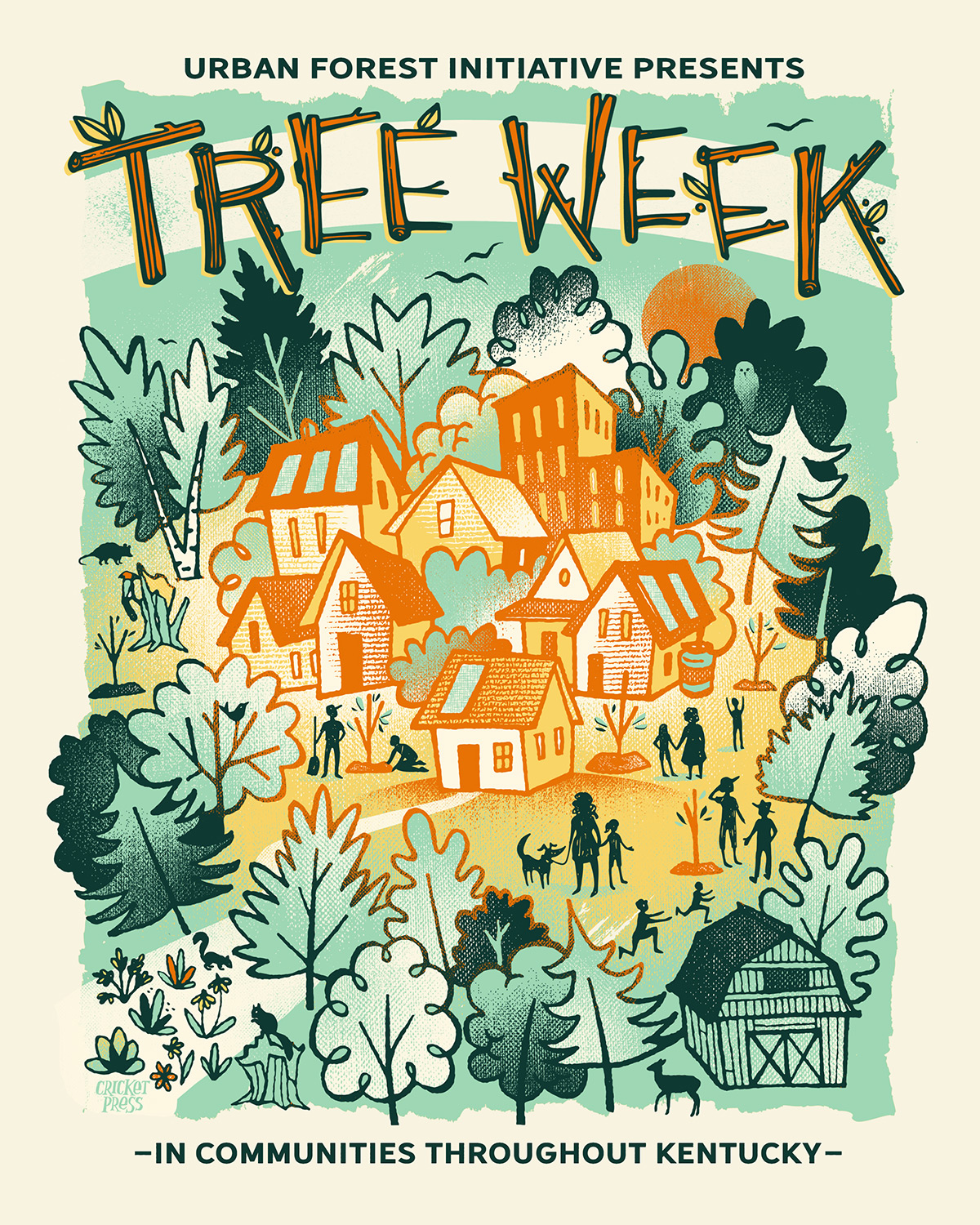 Tree Week Across Kentucky
In the past few years, Tree Week celebrations have branched out across the state! Below is a list of additional communities that have celebrated Tree Week.
Additional Communities