Tree Week Across Kentucky
Check out the list of communities outside of Lexington who participated in Tree Week 2022! Any event pages or promotional materials communities provided are included below.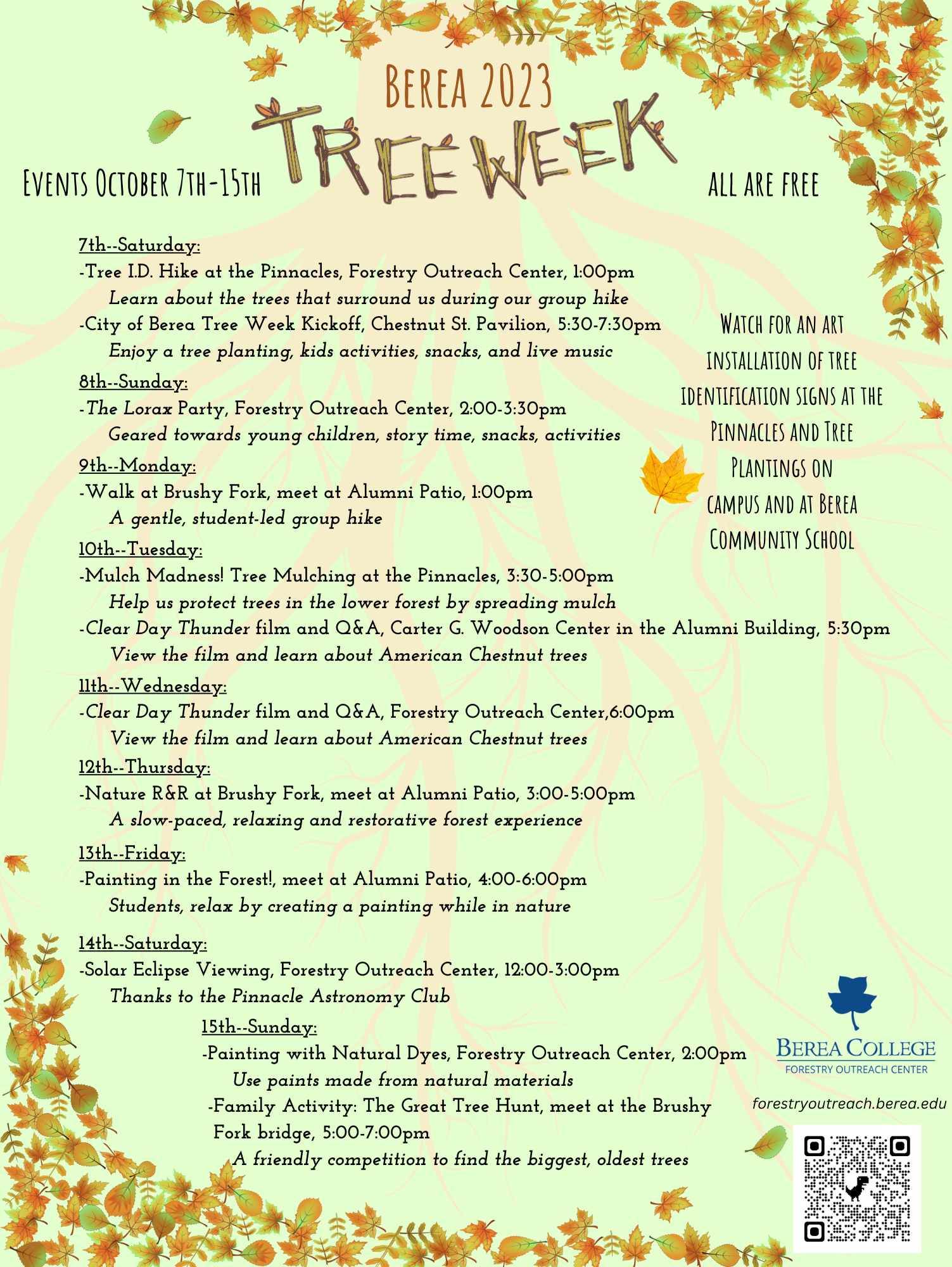 Visit https://forestryoutreach.berea.edu/tree-week-2023/ for the Tree Week schedule! 
ECTC is celebrating Tree Week this year with an "ADOPT A TREE" activity!
Just pick out a favorite tree on campus and fill out the form on the website.
It doesn't have to be a tree on campus, it can be anywhere in Hardin County! We have some tree labels also, so you could add your name and the name of the tree (if known). All you need is a tape measure and a camera or phone (tape measures and tree labels will be provided in the Bio lab room 201S).
Contact Martha Wolfe (Martha.wolfe@kctcs.edu) with any questions. 
West Sixth Farm Hiking Club: Tree Week Edition!
Join the West Sixth Farm's Hiking Club for about an hourlong hike through our beautiful wooded property in Frankfort! This "tree walk" will be led by Heather Housman, director of Woods and Waters Land Trust. Kids and dogs are welcome! Stick around after the hike for a beer from our taproom and a bite to eat from our food truck, the West Sixth Cantina!
For details visit: https://ufi.ca.uky.edu/trree-week2023/west-sixth-farm-hiking-club
Toyota Biodiversity Trail Walk
Come visit the Biodiversity Trails at Toyota Kentucky. With 50 acres of habitat and over 2.2 miles of walking trails, there is much to explore. Great for young adventurers, bird-watchers, and tree-lovers.
For more information visit, https://ufi.ca.uky.edu/tree-week2023/toyota-biodiversity-trail!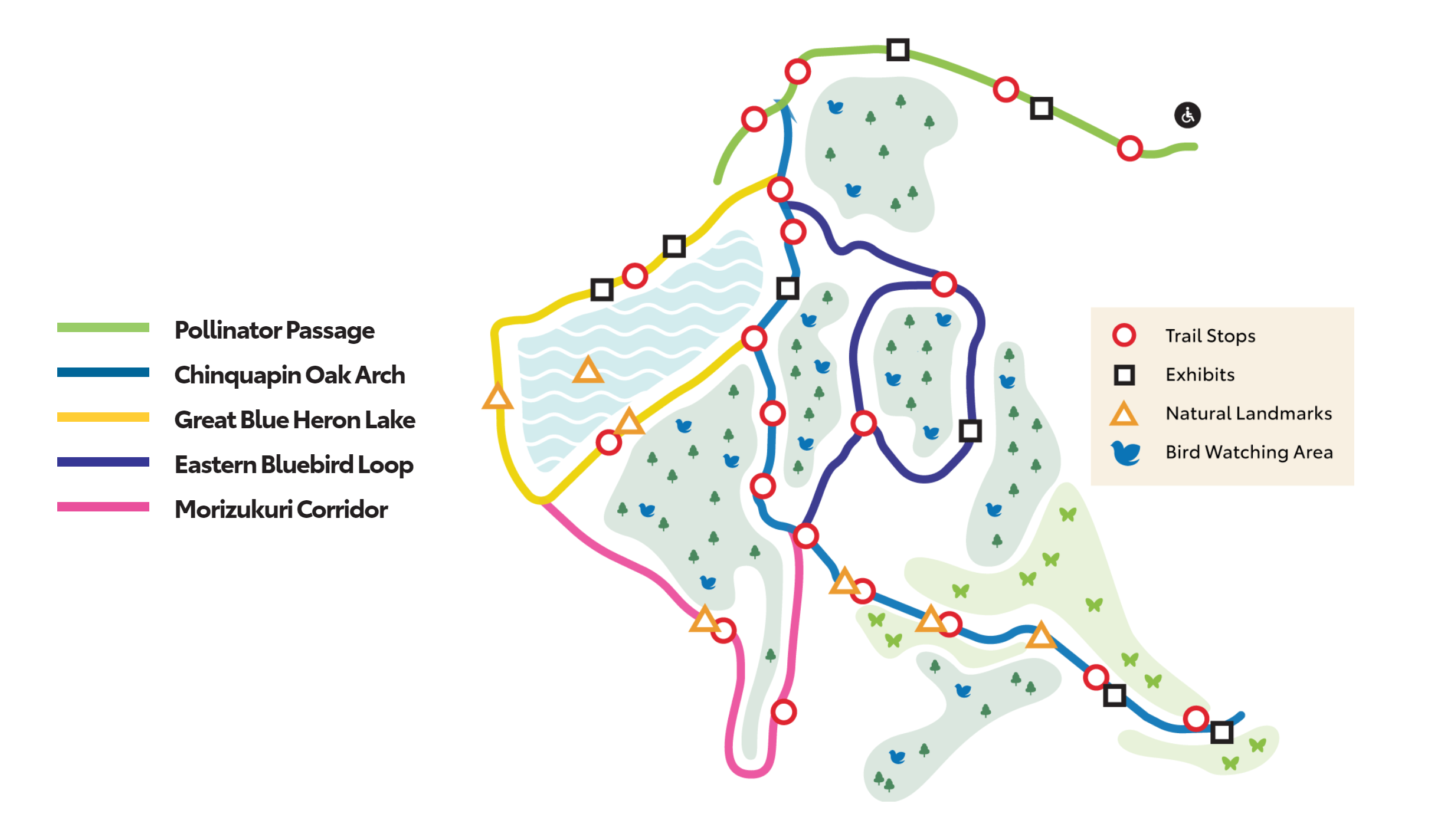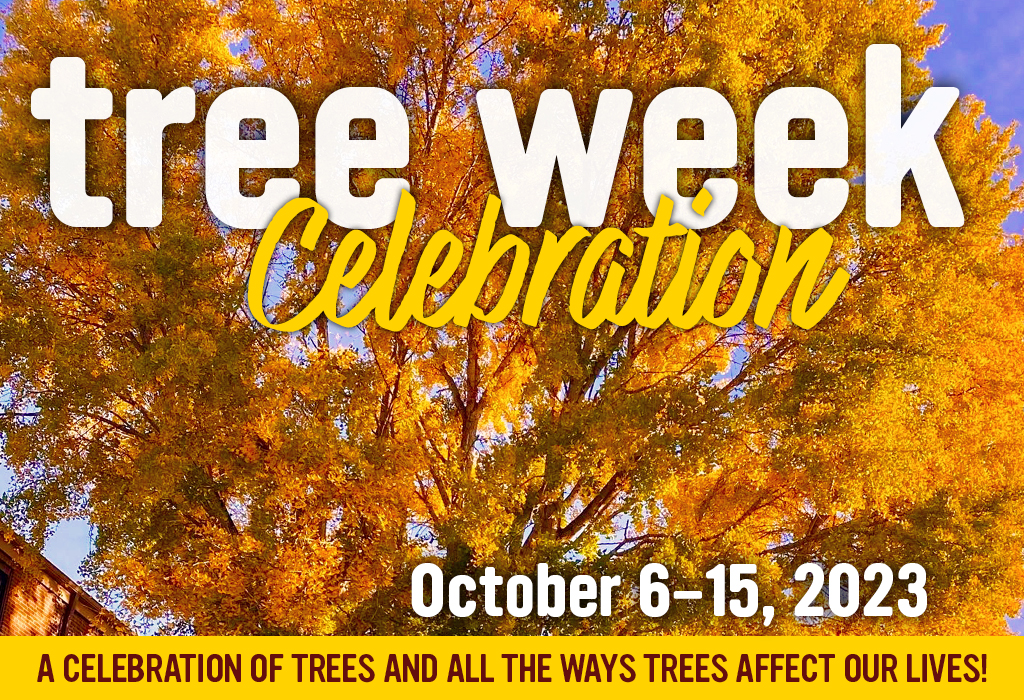 For Tree Week 2023 events visit, https://hazard.kctcs.edu/about/tree-week.aspx!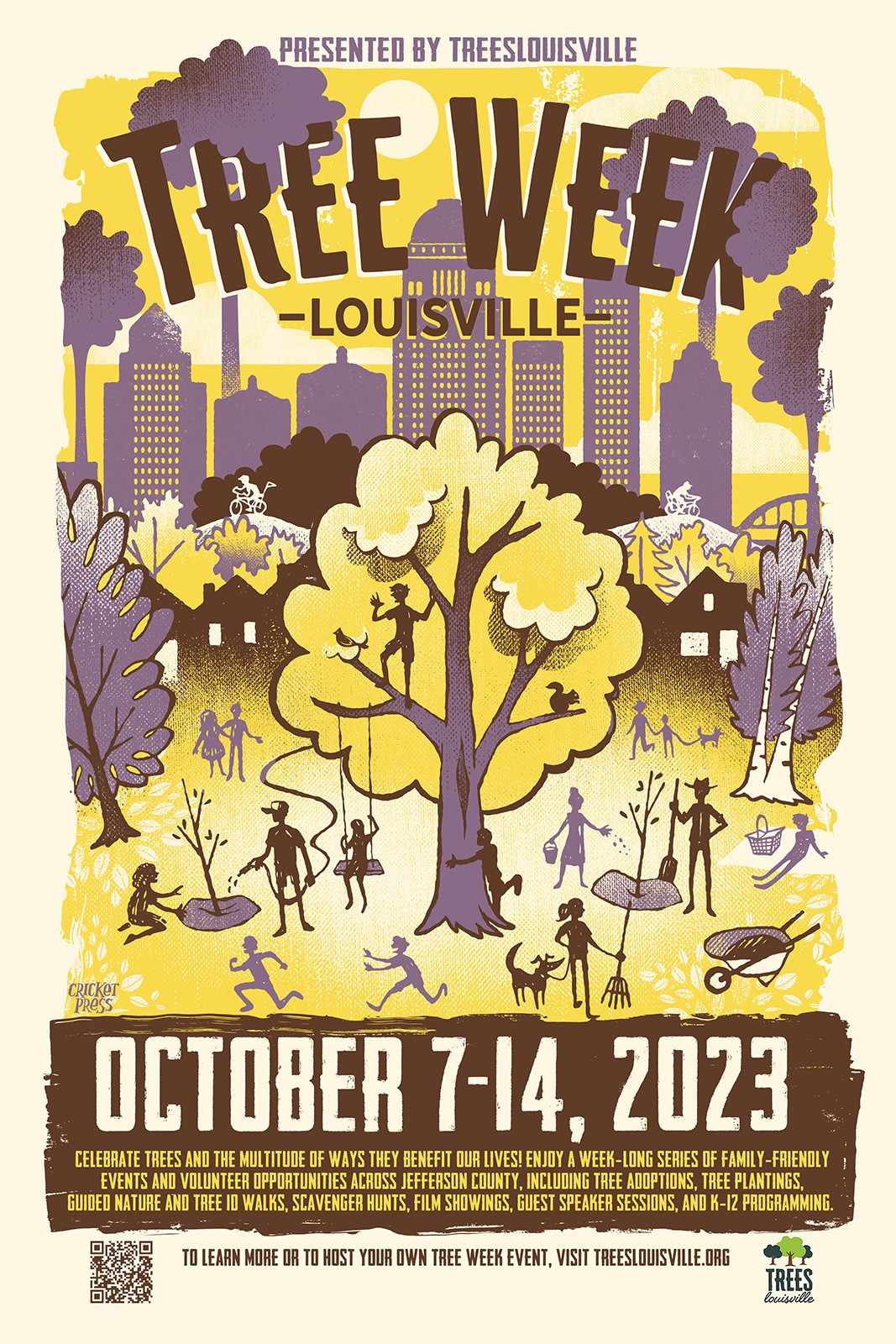 For Tree Week 2023 events visit, Trees Louisville!
Trees for the Bluegrass
The Bluegrass Region has long held a reputation for having the most fertile and productive soils in all of Kentucky. Despite these rich soils, some tree species are better adapted to the growing conditions of this region more so than others.
Join Tyson Gregory, the Horticulture Agent at the Woodford County Extension Office, to learn what makes our growing conditions so unique here in the Bluegrass and which tree species tend to perform the best in our area! Please call (859) 846-4014 to sign up.
The event will be on Wednesday, October 11th from 6:30-7:30pm. It will be held at the Midway Branch for Woodford Public library (400 Northside Dr, Midway, KY 40347)
Contact ref@woodfordlibrary.org with any questions.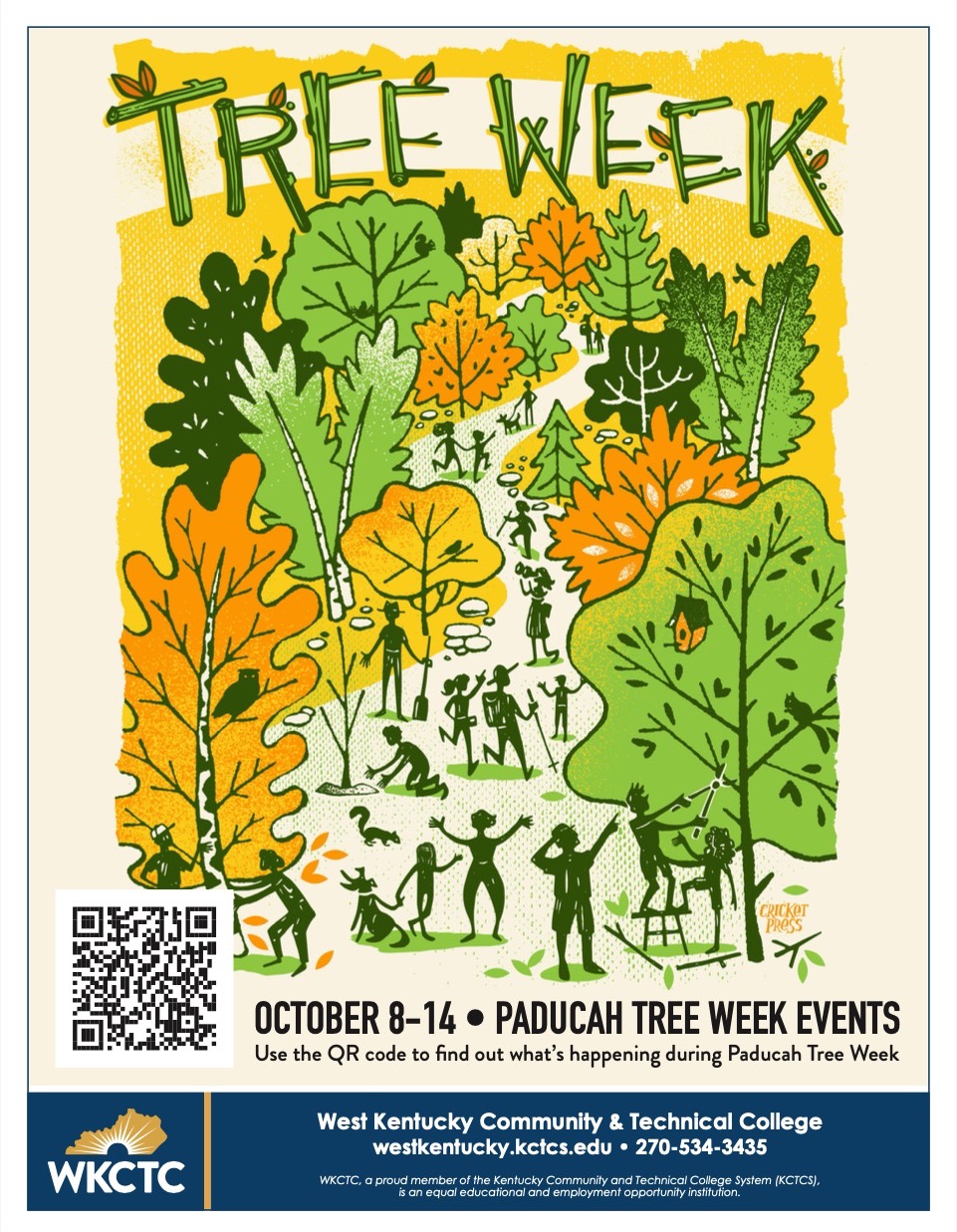 Visit https://westkentucky.kctcs.edu/news/tree-week.aspx for the Tree Week schedule! 
Join Us for an Easy Stroll Looking for Flora, Fauna, and Fungi!
Join us Saturday, October 7th at 9-10:30am for an easy Ramble around Saunders Spring. No need to register, just meet us at the lower parking by the dam! For this outing, we will be making LOTS of stops to look at the trees, bugs, and fungi, listen to the birds and insects, and enjoy a guided tour of the area.
Ramble: a walk for pleasure, typically without a definite route. i.e.: meander, roam, rove, traipse, and wander. While all these words mean "to go about from place to place usually without a plan or definite purpose," ramble stresses carelessness and indifference to one's course or objective."
Event Location: Saunders Springs Nature Preserve, 100 Saunders Spring Lane. Radcliff, KY. 40610. Meet in the lower Parking lot by the Dam. 
For more information, contact amy.aldenderfer@uky.edu
Interested in having a Tree Week in your community? Contact Callie Dickman at callie.dickman@uky.edu to learn more!