Let's Talk About Climate (Map!)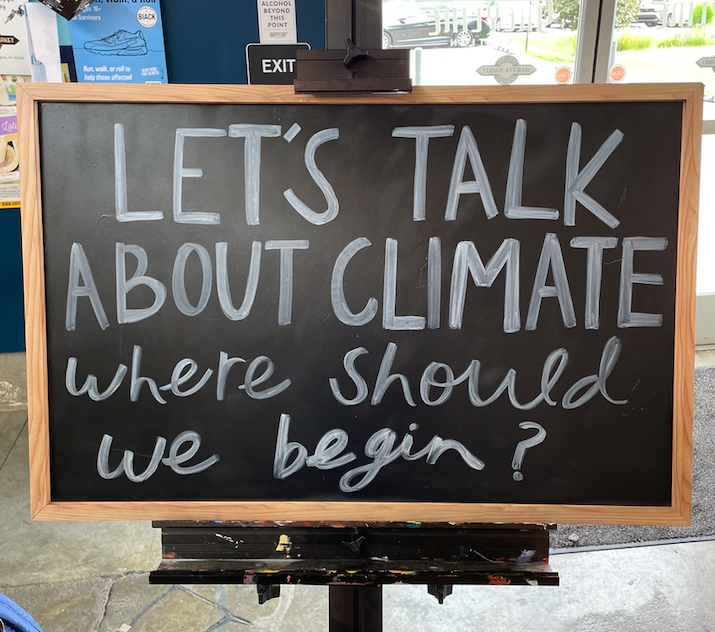 Let's Talk About Climate (Map!)
Remote
Last Revised: Oct 6th, 2023
Date and Time
-
Click a date above to export this event to your calendar.
Event Description
Thanks to work from the Yale Program on Climate Change Communication, we know that 72% of Americans know global warming is happening and 65% are worried about it, yet only 35% of Americans discuss climate change even just occasionally. People are disengaged, paralyzed, and afraid, both of climate change and of talking about climate change. Our aim is to provide opportunities to give voice to those who seek heart-forward approaches to climate action, especially those who are craving the space to share and connect with others on an emotional level about the climate crisis, without worrying about the technical aspects of climate change that can feel isolating to some.
We're asking people to share where they are having climate conversations on this map, so that we can all be inspired by the networks of hope, change, and connection that are forming all around us. To participate, go to https://climateconversationslex.weebly.com. In the menu, click "More" and then "Mapping Climate Conversations."
Feel free to use our card game (on our website) as a tool for having a climate conversation. The Climate Conversations website is available at: https://climateconversationslex.weebly.com/
This event is kid-friendly and accessible to people with mobility limitations.