Let's Talk About Climate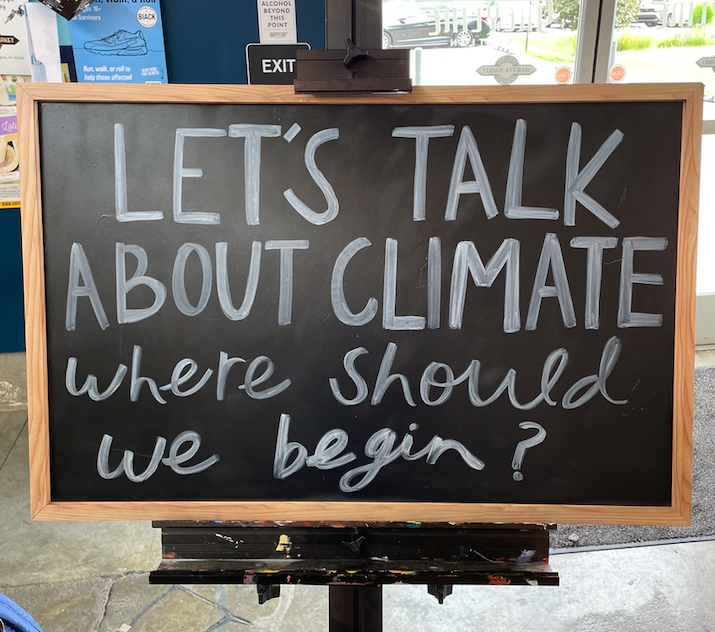 Arboretum, State Botanical Garden of Kentucky
500 Alumni Drive
Lexington, KY 40503
Last Revised: Sep 11th, 2023
Date and Time
-
Click a date above to export this event to your calendar.
Event Description
Thanks to work from the Yale Program on Climate Change Communication, we know that 72% of Americans know global warming is happening and 65% are worried about it, yet only 35% of Americans discuss climate change even just occasionally. People are disengaged, paralyzed, and afraid, both of climate change and of talking about climate change. Our aim is to provide opportunities to give voice to those who seek heart-forward approaches to climate action, especially those who are craving the space to share and connect with others on an emotional level about the climate crisis, without worrying about the technical aspects of climate change that can feel isolating to some. We use a conversation card game that allows participants to work through their own relationships with climate change, form connections with others, and share their visions for a climate resilient community. Visit https://climateconversationslex.weebly.com/ for more information. Have a climate conversation with us during Tree Week! 
We are participating in The Arboretum's Arbor Day event! See the 32nd Celebration of Arbor Day event page for more information. Come find us at the booths near the parking lot.
This event is kid-friendly and accessible to people with mobility limitations.