Climate Conversations on Campus!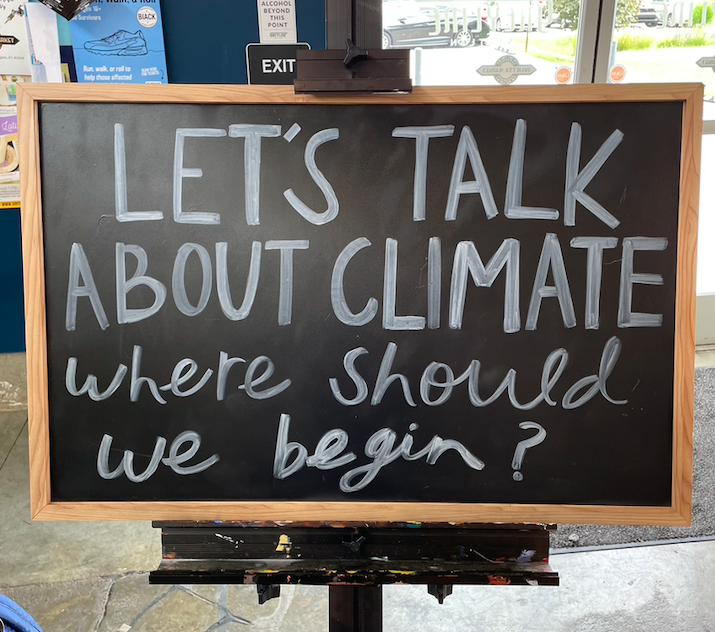 Lewis Hall (UK Campus) Courtyard
1120 University Dr
Lexington , KY 40508
Last Revised: Sep 8th, 2023
Date and Time
-
Click a date above to export this event to your calendar.
Event Description
Climate Conversations is coming to campus! Join us in having conversations with our card game, chalk, coloring pages, and snacks.
Our aim is to provide opportunities to give voice to those who seek heart-forward approaches to climate action, especially those who are craving the space to share and connect with others on an emotional level about the climate crisis, without worrying about the technical aspects of climate change that can feel isolating to some. We use a conversation card game that allows participants to work through their own relationships with climate change, form connections with others, and share their visions for a climate resilient community. Visit climateconversationslex.weebly.com/ for more information. Have a climate conversation with us during Tree Week!
The event will be at the Lewis Hall courtyard, between Lewis and the 90.
This event is kid-friendly and accessible to people with mobility limitations.