Canopy Care and Tree Celebration on Campus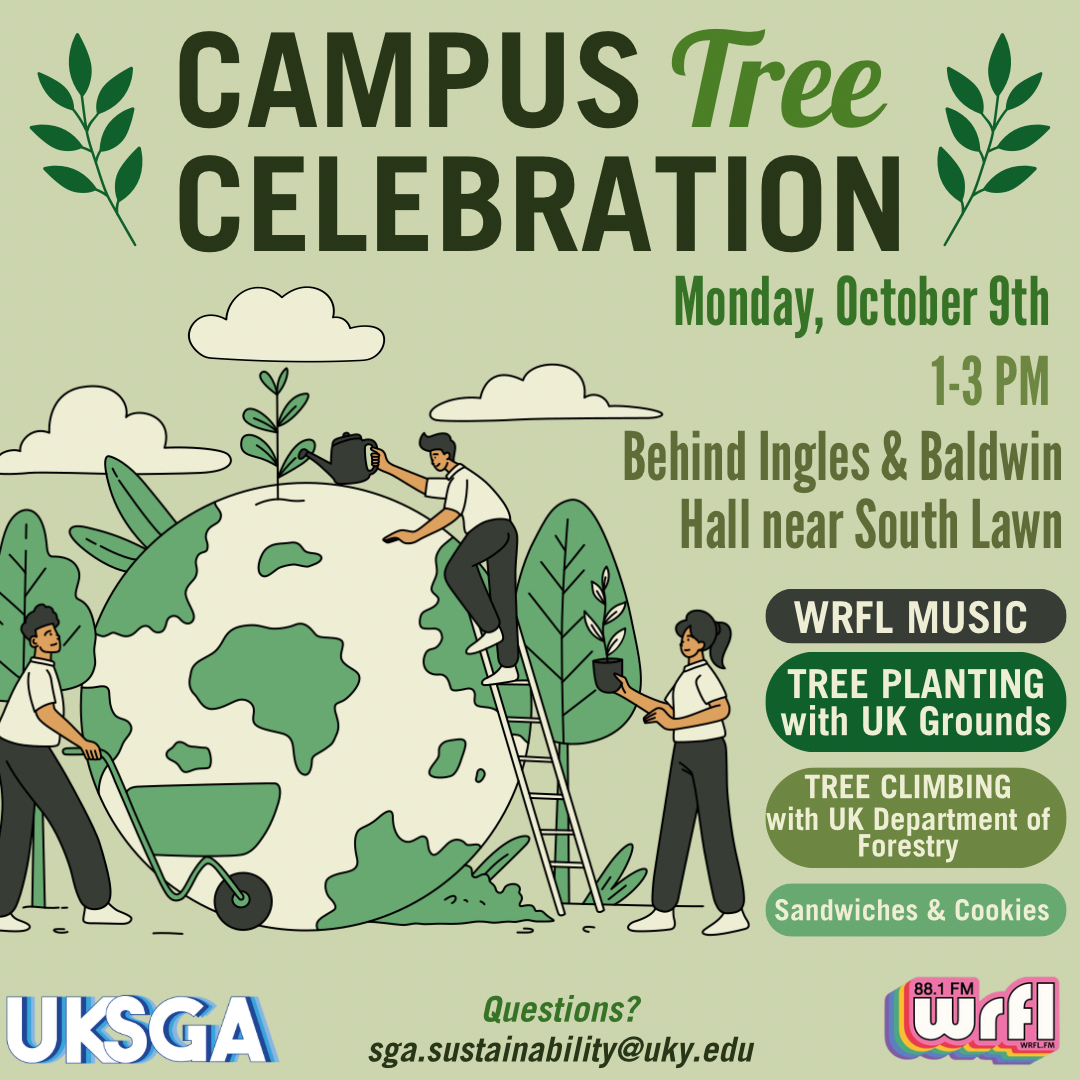 Canopy Care and Tree Celebration on Campus
In-Person
Ingels Hall (UK Campus)
705 Sports Center Drive
Lexington, KY 40502
Last Revised: Sep 27th, 2023
Date and Time
-
Click a date above to export this event to your calendar.
Event Description
Join us to care for the campus canopy! In this series of demos, UK-Facilities and members of the Department of Forestry and Natural Resources will share tips and techniques on holistic tree canopy care. WRFL will be there to play music, and SGA will be catering sandwiches and cookies! There will be a tree planting, pruning demo and perhaps an opportunity to observe and even climb a tree! Come join us in celebrating our campus trees!
This event will take place behind (west) of Margaret Ingles Hall on UK's campus. 
This event is kid friendly and will have a Spanish speaker present.