Willow Oaks of Kirwan Blanding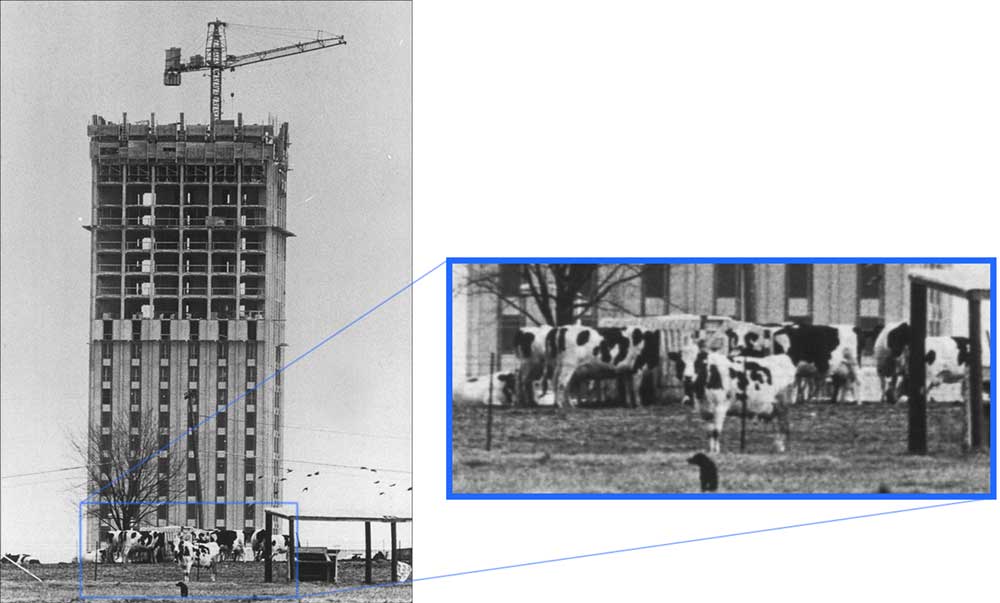 Construction of the Kirwan and Blanding Dormitory Complex was completed in 1968, with a footprint occupying former agricultural land on University of Kentucky South Farm.  Two double-wide allées (tree-lined walkways) were constructed to provide connectivity between the Complex and central campus.  Around 100 willow oak trees (Quercus phellos) were planted along these footpaths.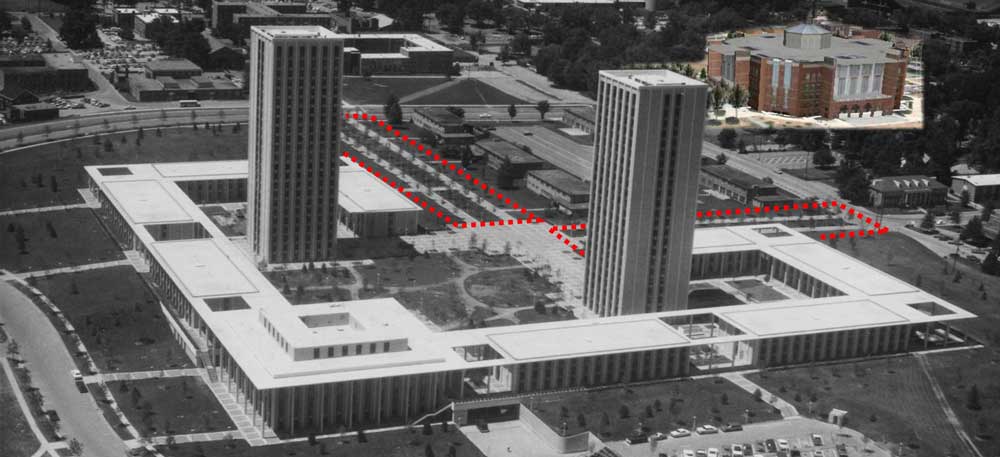 The small trees (outlined in red above) have grown substantially given good care and rooting space in fertile Inner Bluegrass soil.  Students now enjoy these walkways as a place of refuge from the heat of summer (and college exams).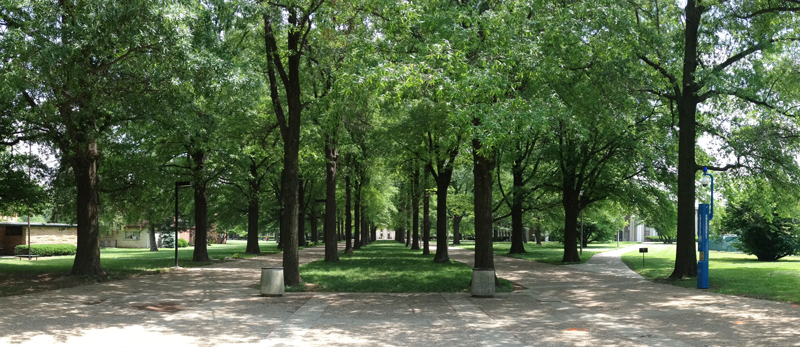 The growth of these willow oaks into a mature canopy over the past 50 years has been accompanied by a steady increase in the ecosystem services they provide to our campus.  Using the 1968 aerial (above) and other historic photos from the UK archive, we can estimate the size of these trees near the time of planting.
Assuming these trees had a 1.5 inch diameter at breast height (DBH) when planted, let's utilize the Tree Benefits Calculator to compare ecosystem services provided by the willow oaks in 1968 (year planted) and measurements collected in 2014.
| Annual Ecosystem Benefit | 1968 | 2014 |
| --- | --- | --- |
| Stormwater intercepted (gallons) | 7,488 | 682,962 |
| Energy conserved (kWh) | 192 | 13,298 |
| Co2 sequestered (lbs) | 2,1016 | 96,659 |
Not only do the small willow oaks planted along these walkways almost 50 years ago beautify our campus, but they lend significant ecosystem benefits as well.  Investments on tree planting and care really grow with time!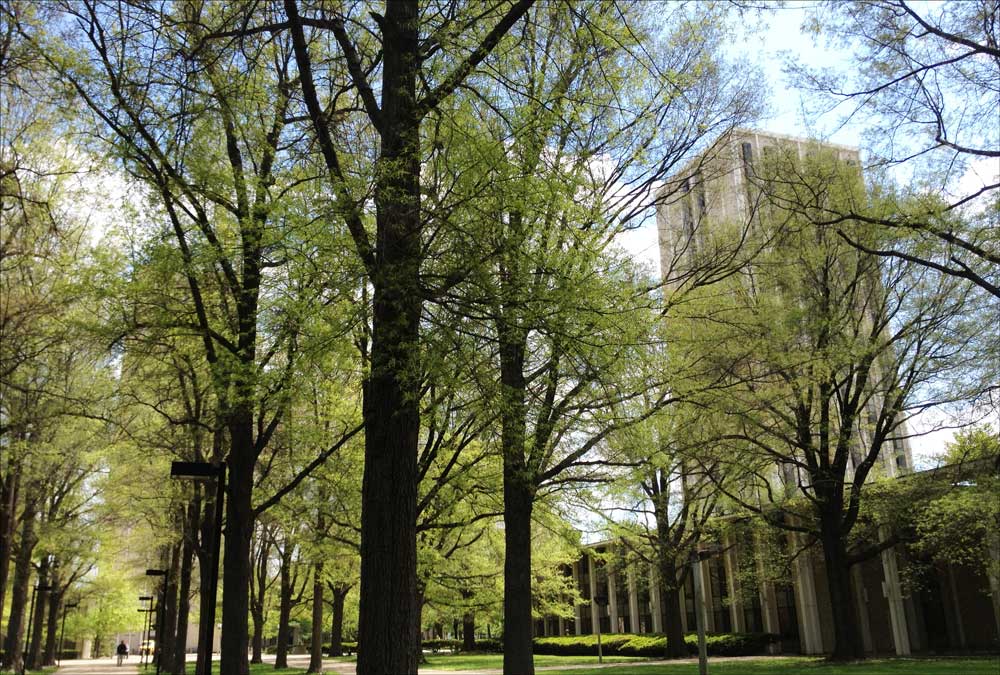 Photography
Blanding Tower under construction, dairy cow in foreground on University of Kentucky South Farm (1967) (UK Archives)
Aerial of Kirwan Blanding Complex; willow oaks outlined in red; Google Earth© 3D building model of W.T. Library for reference (1968) (UK Archives)
Northeast willow oak allée (August 2014)(N. Williamson)
Northeast willow oak allée with Kirwan & Blanding Complex in background (April 2015) (N. Williamson)
About the Author
Nic Williamson is the Arboriculture Superintendent at the University of Kentucky. Nic is an ISA Certified ARborist and is ISA Tree Risk Assessment Qualified. He can be reached at nwilliamson@uky.edu.